Who are we? &nbsp
Strawberries.
Strawberry Canyon Track Club is a non-profit competitive running team comprised of athletes of all ages and abilities from the San Francisco Bay Area. Based in Berkeley, California and a member of the USA Track and Field Pacific Association, we run on tracks, roads, and trails in events ranging from the 100m dash to the marathon and beyond.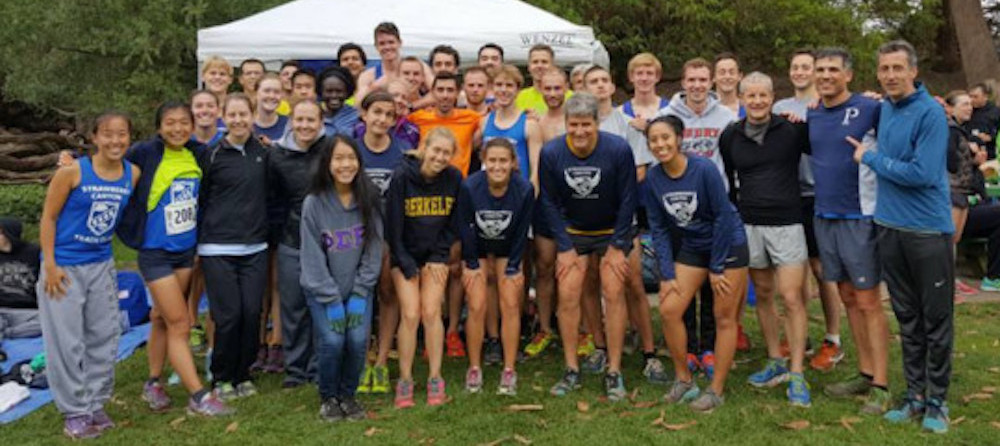 SCTC at the PAUSATF XC Championships, 2016
Our team is a unique blend of runners, including undergraduates, post-graduates, and working professionals united in the common desire to improve and achieve individualized running goals together. Our team and expert coaches provide equitable access to workouts, training plans, and racing opportunities to help members reach their full potential as athletes regardless of their background or experience.
Club life extends beyond the track, and we seek to build relationships and create a rich social dynamic through team bonding events. While running is the common thread that binds our diverse membership, we believe we are also a community that exists to support each other and stand as strong allies for those in need.
We hold workouts Monday and Thursday evenings in Berkeley, and also frequently coordinate Saturday long runs across the Bay Area. Newcomers are always welcome, so please feel free to come check out a session—head over to our Membership page to learn more.
Coach
Carl Rose
Head coach Carl Rose has helped countless runners transcend their racing goals for decades and founded the Strawberry Canyon Track Club in 2009. Since its genesis, the club has flourished as a tightly knit community of athletes located throughout the East Bay Area and beyond.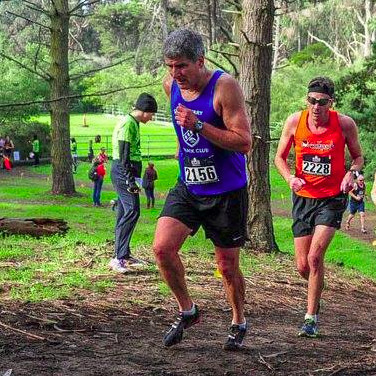 In the 1980s he coached student cadets in the University of California's ROTC program while competing as a Cal cross country and track team walk-on athlete. In 1994, Carl relocated to Boulder, Colorado to train, write, and learn. He spent a decade as a competitive runner and sportswriter with the Denver Post and Colorado Daily. In the process he soaked in the training wisdom of elite coaches and runners. While doing so, Carl also broadened his inherent acumen by conducting hundreds of interviews and attending numerous running-oriented seminars featuring the best coaches and athletes on the planet.
Carl brings meticulousness, electricity and sincerity to his coaching, successfully incorporating a multi-phase and multi-speed template adapted from the competitive principles of head coach and primary mentor Mark Wetmore at the University of Colorado. In addition to preparing athletes to excel in virtually any event, he accounts for individualized and unique kinetic training responses within a positive and supportive group training environment.
Well over 90% of Carl's athletes have established multiple personal bests in events ranging from the 60-meter dash to the 100K, also spanning from high school to 80+ age categories. Numerous athletes and teams coached by Carl have excelled in the following competitions among many others:
California Interscholastic Federation CIF High School State Meet
College NAIA Cross Country and Track and Individual National Champions, including six All-Americans
College NCAA Cross Country and Track Athletes Competing in the PAC-12 Conference and NCAA West Regional Meets
Pacific Association-USATF Cross Country and Road Race Individual and Team Men's and Women's Grand Prix Champions, both Open and Master's categories
USATF Junior Outdoor National Meet
USATF Masters Outdoor National Meet; Gold and Silver medalists
USATF Masters RRCA Road Race Championships and Grand Prix National Champion
USATF Two 2020 Marathon Olympic Trials Qualifiers
2008 Kenyan (3000-meter steeplechase) Olympic Trials Qualifier
IAAF Master's (1500-meter M50-54 Bronze medalist)
IAU 100K Championships (Team USA Gold and Silver medalists)
Under Carl's expert tutelage, the club has also won titles in major road races such as the Oakland Marathon, Boston Marathon (two age group winners), and the Christmas Relays. In addition one of his masters athletes claimed two world-leading track and road performances in 2018. Close to 20 of the club's younger athletes have walked on to high-profile NCAA college teams, including the University of California, University of Colorado, University of Portland, UC Davis, Indiana University, University of Kansas, and others. To this day the Strawberry Canyon Track Club remains an inspired, exceptional group, well supported by his tireless, dynamic energy and patient guidance.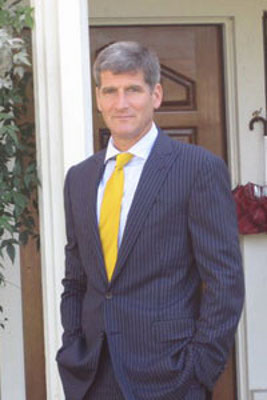 Assistant Coach
Ernie Rivas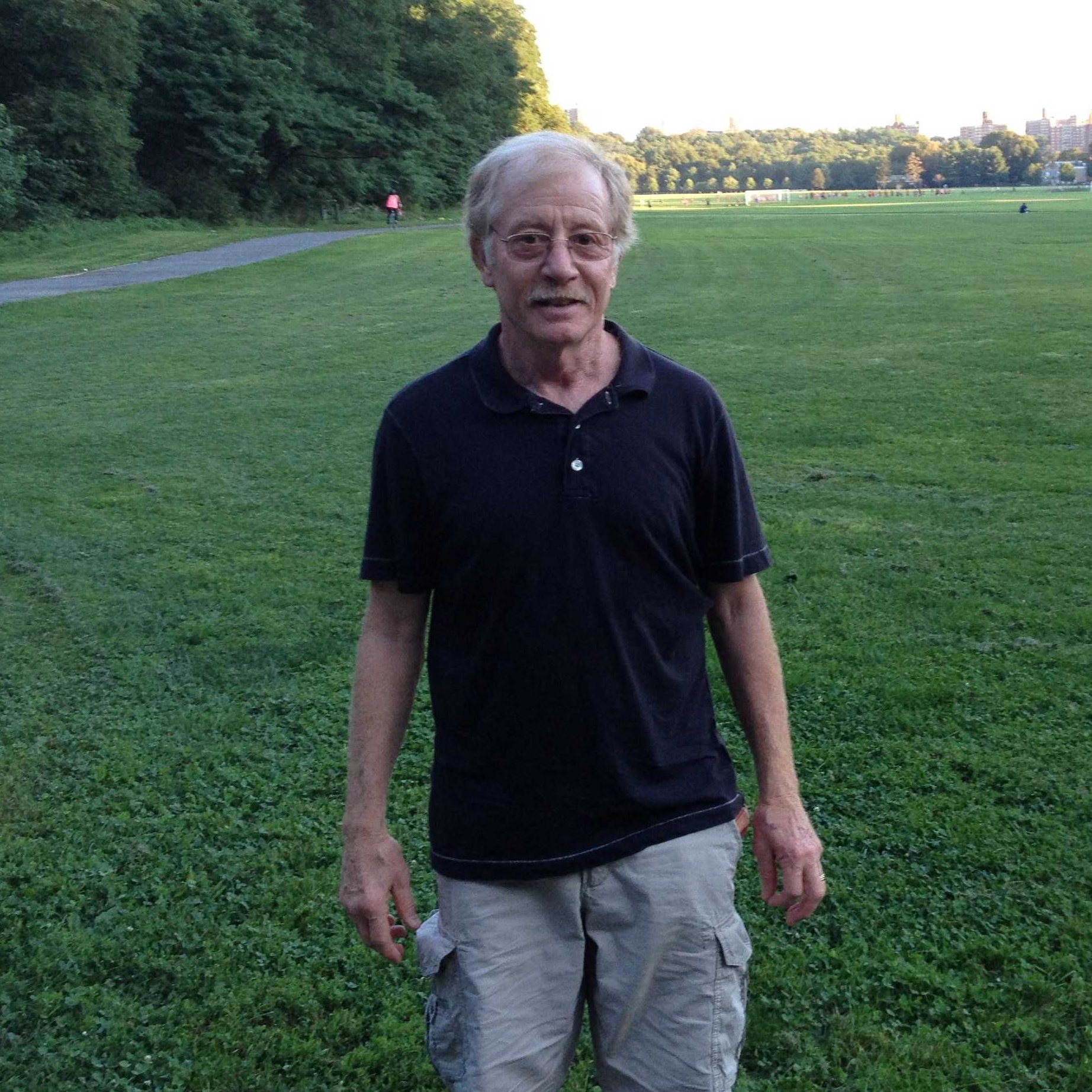 Ernie Rivas joined the Strawberry Canyon Track club in 2018 and has been actively assisting with timing runners during the weekly track sessions as well as during tempo workouts on the roads.
For over twenty years, Ernie was the coaching advisor to the New York City based Van Cortland Track Club, one of the oldest and most prominent championship running clubs in the New York City Metropolitan area. Ernie has competed in over 700 track, road and cross country races and has run 15 marathons under 2:30 with a personal best of 2:21:16.
Ernie is a firm believer in the legendary Arthur Lydiard's endurance based and periodization training philosophy and Ernie's passion and commitment to the sport of distance running has motivated him to assist athletes with reaching their true potential. He enjoys working with runners who want to excel in the sport and encourages them to dream big and reach for the stars.
---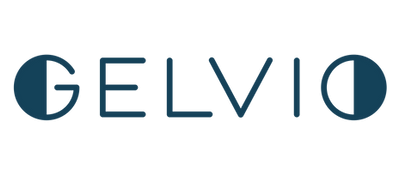 We are proud to have Gelvio as our nutrition sponsor for the 2022 season! Gelvio is a San Francisco-based online store that brings you the best in nutrition and hydration. Their webstore makes it easy for you to discover, order and switch up your daily fuel with ease. Whether you're looking for your tried-and-true race day fuel or everyday snacks, Gelvio has you covered. All Strawberries receive an exclusive discount to gelvio.com for the full season.